All information and pictures in this page are taken from :
http://www.indowebster.web.id/showthread.php?t=97840&highlight=u-kiss


U-KISS
U-Kiss, (Korean: 유키스) an acronym for Ubiquitous Korean International Super Star, is a 7-member South Korean boy band under NH Media. They debuted in 2008 with their single entitled "어리지 않아" ("Not Young") The group is composed of 7 boys, two of whom were former members of group, Xing.
Pre-debut
The group was formed as a six-member boy band. Their first original concept was to be a pretty boy-group. Kim Ki Bum and Kevin Woo were original members of the boy band Xing. Ki Bum left the group on 2007 while Kevin left the group four months before the debut of
U-Kiss
. The pre
U-KISS
activities of the two members helped the group draw attention among Korean fans. Three of their members also came from other countries, such as USA and Hong Kong.
2008: Debut and members
U-KISS
debuted in Japan on August 15, 2008 at the Power of Atamix alongside SS501 & Paran. The group released their first mini album, N-Generation with its title song Not Young, on September 3, 2008. Later on, the group debuted on South Korean television, with a performance of "Not Young" at M! Countdown on August 28, 2008.
As many of the members came from overseas or had studied abroad, many of them were fluent in other languages. Alexander can speak 7 languages at varying levels. He can speak English, Cantonese, Mandarin and Korean fluently. Other languages he can speak include Spanish, Portuguese, Japanese. Kibum can speak Japanese fluently. Dongho can speak Chinese fluently as he had studied in China before. He is currently learning English. Both Kevin and Eli were born and raised in the United States so both of them are fluent in English. Eli is also fluent in Mandarin as he lived in China before. They came to South Korea to fulfill their dreams of becoming idols. As a result of the groups' fluency in many languages, they have no problems communicating with their fans from different parts of the world.
Shortly after their debut,
U-KISS
also starred in the variety shows: "All about
U-KISS
" , "You know
U-KISS
."
2009: New member and mini-albums
In early 2009,
U-KISS
made a comeback and released their second mini-album on February 11, 2009, titled Bring It Back 2 Old School with its title song I Like You. They did not gain much popularity from this album though.
Kevin joined Arirang's radio show Pops in Seoul hosting the 'All About You' segment alongside co-host Isak. Shortly after, Alexander joined the duo in hosting the 'All About You' TV program. In April that same year, Eli became an MC of MBC's show, Fusion.
Later that year,
U-KISS
made another comeback with a whole new, more "manly" look with their third mini-album titled ContiUkiss on November 5, 2009. Thisorean music industry. Their new member, Lee Kiseop, also joined them in the promotion of this new mini-album.
At first, some fans were unwilling to accept Kiseop as a part of
U-KISS
. But that has now changed and Kiseop is now a member album helped them to gain a lot of popularity, especially their hit song, Man Man Hani (Am I That Easy). The dance for this song was named 'Kangan Namja' (Strong Man) or Kangnam dance for short. It became a popular dance in the South Kof the group, just like any of the other members.
Kiseop is an ulzzang and appeared in a variety show known as "Uljjang Shi Dae 2" or "Ulzzang Generation 2" (Pretty Boys and Girls Season 2), the ultimate survival show that seeks to find Korea's best-looking boys and girls! His
U-KISS
co-member and friend Soo Hyun also appeared on the show as a guest.
Dongho appeared on many variety shows, helping to promote
U-Kiss
and thus gaining
U-KISS
much popularity. He appeared in variety shows such as Idol Maknae Rebellion and Invincible Baseball among many others.
Kevin and Alexander were also featured in Brave Brother's new music video, "Finally."
Eli and Kibum also starred in the Thai drama "Autumn's Destiny".
2010: First album and other activities
On the January 18, 2010, 2 years after debut,
U-KISS
opened their official fanclub, KissMe.
Before the release of the first full length album, MBC revealed that
U-KISS
will star in a variety show. The show was titled
U-KISS
' Vampire. It was premiered on January 22, 2010. For the filming of the show, the members moved in together into a dormitory. They stayed together in the dormitory for the whole duration of the filming of the show. In the show, they were sorted into groups according to their blood types.
On February 3, 2010, their highly anticipated full length album, Only One, was finally released. At first, it was announced that their song, "Without You", which is a track from the album, would be the main track. However, it was later changed to "Round and Round" (Bingeul Bingeul). The song Bingeul Bingeul later became a huge hit, gaining
U-KISS
the most popularity and attention that they have ever received since their debut. In this new full length album, they also changed their hairstyles, but it still similar to their "Man Man Hani" concept. Dongho bleached his hair while Kevin dyed his hair a sandy brown. The album consisted of five new songs and remixes of songs from their previous mini albums. The dance for Bingeul Bingeul was given the name "Tornado" or "Whirlwind" dance.
On May 5, 2010, back from the Philippines,
U-KISS
started promotions for their follow up song for their Only One album, titled Mworago (What). This song too, helped them to gain more popularity. They named the dance for this song the "Outcry" dance. In an interview where their prominent dances from past songs were showcased, the members decided that Soohyun was the best at this dance as he was rather good at crying out loud.
On June 16, 2010, it was announced that Soohyun would be starring a popular musical called "A Chorus Line". He had been practicing diligently for the musical but he had to later drop out as he was too busy, having to prepare for
U-KISS
' comeback and for the recording of
U-KISS
' new album.
After their promotions for their album, Onl.They appeared for the first and second episode only).
They also starred in a new reality show that finished aired its last episode on July 30, 2010, called Chef's Kiss. It is a reality-variety show in which the seveny One, ended,
U-KISS
appeared on various variety shows as a group. Such as Shin JungHwan PD Variety Show on June 8, 2010, Idol League, Heroes Challenge, and Idol United (they had to drop out of Idol United as their schedules were too busy members were split into teams and they opened a real restaurant, which they named
U-KISS
Steak House. Each week, they held cooking challenges among themselves to decide which team would be chosen to cook in the restaurant that week, Each time, they had a single item on their menu, however, the single menu item would be changed every week. By the end of the show, all the members had improved in cooking tremendously. Eli was also chosen as the best chef by their chef mentor, Chef Kim.
Kevin and Alexander continued their role as hosts on Arirang's All About You show, and Eli joined them as a new co-host. Kevin and Alexander also became MCs for Arirang's music programme, "The M Wave" in August 2010.
2010:

U-KISS

Promotional Activities Overseas in 2010
Premiere Entertainment Philippines Inc. (PEP) brought
U-KISS
to Manila for the very first time for a series of special mall shows last March 26, 27 and 28. This was in line with the promotion of the band's full-length solo concert in the Philippines in June.
U-KISS
later had their very first concert in Manila, Philippines in June 14, 2010 at the Araneta Coliseum. The show was originally scheduled for May 29, 2010 but it was postponed to a later date. This disappointed many fans who were anticipating the concert, however,
U-KISS
came still, as promised and did a wonderful concert.
Just after, returning from their promotional tours in the Asian region, that included countries like Thailand, Singapore, Japan and Malaysia,
U-KISS
announced that they were to guest star at RAIN's INTENSITY concert in the Philippines at the SM Mall of Asia Concert Grounds on September 11, 2010. The concert went off without a hitch and was very successful.
2010: EP Break Time & other events
U-KISS
had filmed the music video for their single Mworago from their full-length album around June, 2010. The music video had been set to be released on August 24, 2010 but it was pushed back to early September. The music video was never released by NH Media.
The mini-album was released on October 4, 2010 in South Korea. It included 5 new songs and instrumental versions of two of the new songs in the album. The album contained a 50-page Photo Book and a Poster. Just three days after the release of the album, it topped the Hanteo charts and had been going strong at first place for more than a week. The teaser for the Shut Up!! Music Video was scheduled to be released afternoon of October 3, 2010. But it was later pushed back to be released on October 4, 2010, at 0100 hours as there were some technical problems. The teaser was finally released at 0500 hours. It was released on their official YouTube page, ukiss2008 and on their official website.
U-KISS
had their comeback performance of Shut Up!!, their title track of their mini-album, Break Time, on Mnet's M! Countdown on October 7, 2010. Their distinct and unique choreography for their new song, Shut Up!!, was soon named the 'Warrior Dance' because of the warrior-like poses by the members during the chorus.
U-KISS
gained many more fans with the release of this song. The music video was released on October 7, 2010. As soon as it was released on their YouTube channel, it was flagged for being inappropriate for minors below the age of eighteen. NH Media released a statement saying,"As soon as the music video was revealed, it was flagged down. There are some scenes where the members are topless and appear with another woman but we don't believe that it's anything minors can't see. We're not sure what part of the music video is the problem. We are currently inquiring with Youtube." With many fans endlessly requesting to view the music video, NH Media then released a "clean" version. The members even joked in an interview that because youngest member Dongho was only 16, when the music video was released, they were not going to let him watch the full version. From their channel, ukiss2008, NH Media has released a total of three versions of the music video, the full version, which was flagged, and a clean version, both on October 7, 2010, and a high definition version, on October 29, 2010.
MEMBERS
Alexander (알렉산더)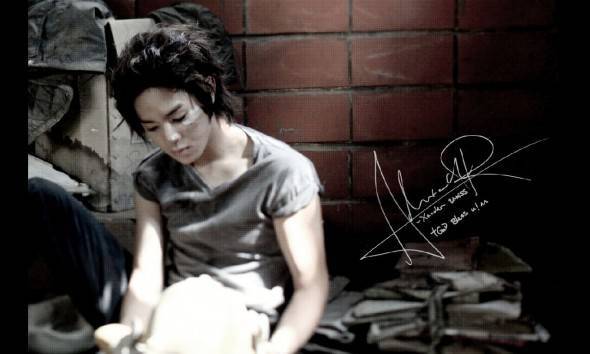 * Full Name: Alexander Lee Eusebio
* Date of birth: July 29, 1988 (1988-07-29) (age 21)
Alexander speaks 7 different languages at varying degrees, which he has showcased on many occasions: Spanish, Portuguese, Japanese, Chinese (Cantonese & Mandarin Chinese), Korean and English. He was born and raised in Macau, Hong Kong and later did his studies in Las Vegas, USA.
Soo Hyun (수현)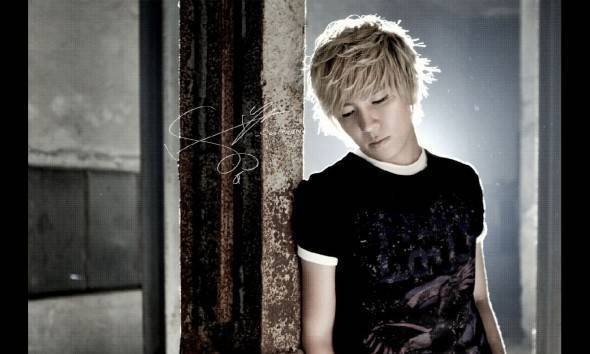 * Full Name: Shin Soo Hyun (신수현)
* Date of birth: March 11, 1989 (age 21)
Soo Hyun was formerly a member of Good Entertainment and JYP Entertainment. He is known as U-Kiss' lead vocalist.
Kim Ki Bum (김기범)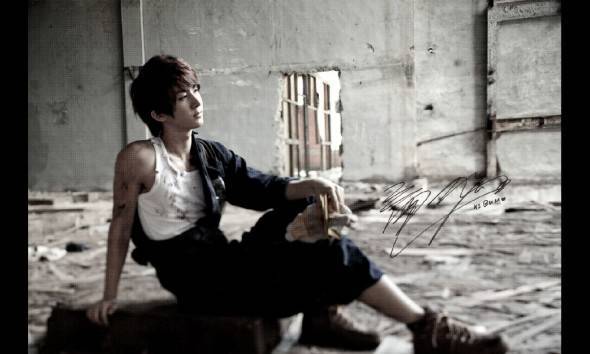 * Date of birth: December 29, 1990 (1990-12-29) (age 19)
He is the younger brother of SS501′s Kim Hyung Joon, and a former member of Xing.
Lee Ki Seop (이기섭)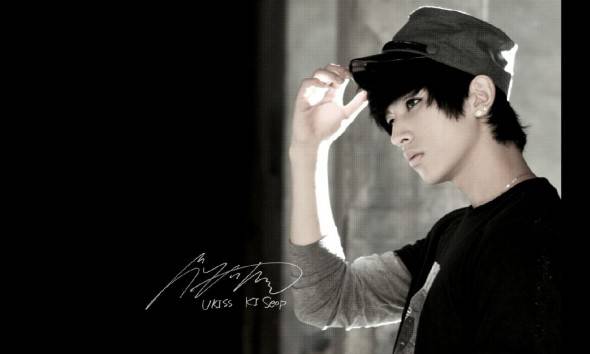 * Date of birth: January 17, 1991 (1991-01-17) (age 19)
Lee Ki Seob joined the group in 2009. He is a former ulzzang, appearing on the second season of Uljjang Shidae.
Eli (일라이)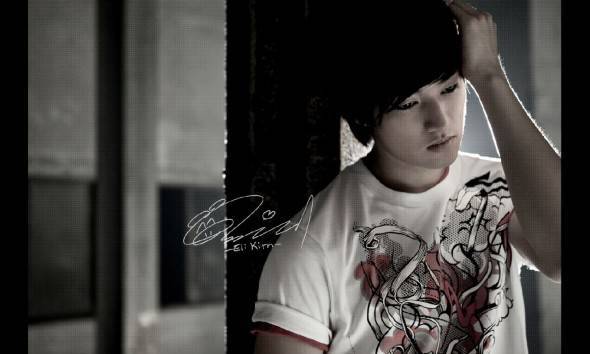 * Korean Name: Kim Kyoung Jae (김경재)
* Date of birth: March 13, 1991 (1991-03-13) (age 18)
Eli was born in Los Angeles, and moved to Washington DC at a young age. He also moved to Beijing at the age of 15 to study for 3 years, hence his fluency in both Mandarin & English.
Kevin (케빈)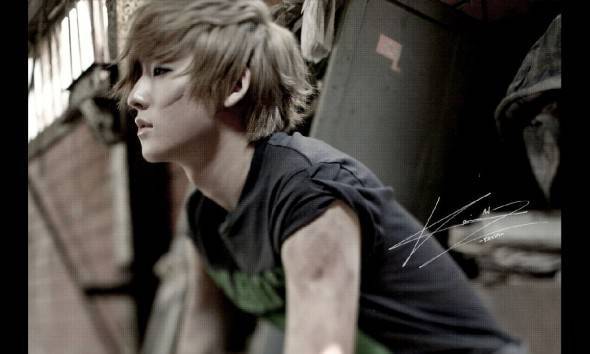 * Korean Name: Woo Sung Hyun (우성현)
* Date of birth: November 25, 1991 (1991-11-25) (age 18)
Lived in San Francisco, Danville and is fluent in English. Along with Kibum, he is also a former member of Xing.
Dong Ho (동호)
* Full name: Shin Dong Ho (신동호)
* Date of birth: June 29, 1994 (1994-06-29) (age 15)
Spent most of his childhood in China, and is fluent in Mandarin.